Coffee and Cake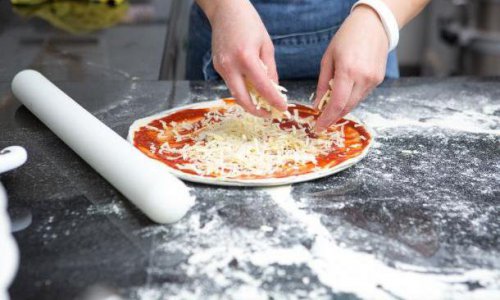 On Argyll's Secret Coast we're lucky to have some fantastic cafés and tearooms. So when you're out exploring, you can always get a decent cappuccino and some excellent home baking – an essential on any holiday! You'll find a welcoming cup of tea in some of the most unexpected – and magical – of places.
There are two brilliant coffee and cake stops right at the heart of Tighnabruaich. I love The Tearoom, run by Kim. Her cakes are all homemade and simply divine! The cakes change daily, from great puffs of meringues to sumptuous cheesecakes to the most delicious scones. She also does a selection of lunches. Botanica is another fabulous option. They do a cracking coffee and always have a small, but exquisite, selection of cakes on offer. Botanica's lunch and dinner menu feature lots of locally sourced produce. And don't forget to grab a delicious home-made ice cream from Tighnabruaich Post Office.
One of my favourite places for a cake stop is the Kilbride Farm Pop-up Café. It's situated at the start of the track that leads down to Ostel Bay. Take a walk down to this beautiful sandy bay and enjoy a refreshing drink and some excellent home baking on the way back. The café is in a marquee so is only open during the summer season and is weather dependent, so it's definitely worth checking ahead to see if it's open. The owners Moris and Annette are happy to fill you in on things to see and do locally.
For coffee and cake with a view, The Oystercatcher at Otter Ferry is pretty unbeatable. This pub and restaurant sits right on the beach looking out over Loch Fyne. It's serves up delicious lunches and dinners. If it's too cold to sit outside in the beer garden, head inside and grab a comfy sofa by the fire. The walk along Otter Bay to the spit is a great way to work up an appetite. It's a great place to bring kids and dogs, as there's plenty or space for them to run around as you enjoy your coffee! Dog owners should be aware that there may be sheep in neighbouring fields.
You'll find that most of the hotels on Argyll's Secret Coast serve up tea, coffee and cakes, including the Kames Hotel, Royal an Lochan, Colintraive Hotel and Kilfinan Hotel. And not forgetting Portavadie, where you can enjoy a coffee and cake in The Marina Restauranht and Bar.
If you're striking out further afield, Tarbert is full of great wee cafés. Try Café Ca'Dora, a Tarbert institution and always busy, and The Gallery Café and Shop, both of which are situated around the natural harbour. Over on the island of Bute, Ettrick Bay Café is well worth a visit. Ettrick Bay is a wonderful long stretch of golden sand. The café sits at the start of the beach and serves up delicious coffee and cake – well-deserved after a stomp along the sand! And if you're visiting Inveraray, make sure you drop into Brambles.