Crew Support - Looking after our Mojo's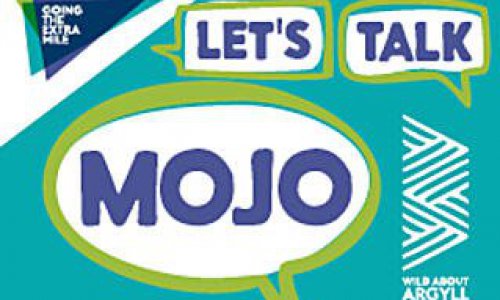 Coming back and reopening is exciting, meeting up, sharing story's and making new ones are on the horizon! However it's also quite daunting for some if not all.
Brian Costello of Headstrong Minds, brought to you by Wild About Argyll shares a series of videos designed to cope with our emotions and response to these strange times. We and you are not alone.
Also below are all the links to the sessions which will remain live until 31st May 2021.
Please use the links below and should you need any help let us know - we are listening crewsupport@portavadie.com
LINKS TO MOJO SESSIONS
Wednesday 3rd March -Click here
Introduction and Kick-off session with Q&A
Tuesday 9th March -Click here
In this 30 min session Brian talks about why changing how we feel is not enough when it comes to mental health and how thinking about thinking is the key to long-term change.
Thursday 11th March -Click here
In this session Brian talks about the Bubble.
Tuesday 16th March -Click here
What is Normal?
Thursday 18th March -Click here
Today the chat centres around the 3 normal mistakes that people make when trying to change. How is it you can work so hard yet get absolutely nowhere?
Tuesday 23rd March -Click here
In this session Brian talks about T in The Park 1998, dances to Robbie Williams...twice, and discusses the 3 "gears of change" that all of us have hiding away inside us. It's pure Mental Health excellence if you ask us.
Thursday 25th March -Click here
This 30 minute session is all about Self Esteem & Confidence. How do we get some? And can we order it in bulk?
Wednesday 31st March -Click here
In this final, 60 minute session, Brian gives us a wee recap of all the sessions and reminds us all of THE most important piece of psychology for us to remember this season. The last 20 minutes or so are pure gold!