Team Appreciation Week Luxury Apartment Win!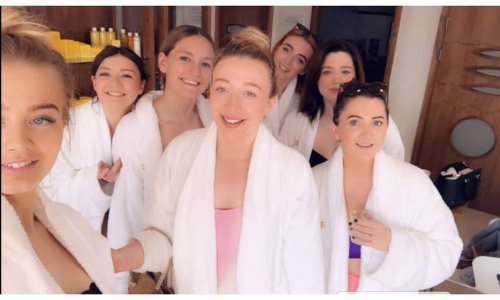 You've probably seen on @portavadiecareers social media about Team Appreciation week. Well if you haven't I'll quickly explain. It happens one week annually, usually in May as we are likely to have good weather here in Scotland and before the busy summer, as the whole point is that we get as many of the team involved as possible. Each day of the week @portavadiecareers organises activities for the team, the activities are usually varied so it's more diverse and inclusive. The usual hits are the BBQ which we have had great weather every year for, this is a big deal in Scotland and very rare! The car wash goes down a treat and the managers secretly enjoy washing the cars I'm sure of it. Then there is the lucky dip, which is why I am writing this post. The lucky dip involves every team member picking a voucher out of the selection including free pizza's, spa treatments and to bigger prizes like the 2 night luxury apartment stay. I was very lucky indeed to pick out the LUXURY APARTMENT 2 NIGHT STAY!
I booked the stay for August mid-week, and upgraded to a 3 bed luxury apartment to fit in all the girls from my friend group from school who I wanted to invite. The girls could only come for one night, so the second night I asked a close friend who used to work at @Portavadie and some from the team to come and enjoy the prize with me.
The girls arrived on Wednesday afternoon, we sat outside on the terrace in the restaurant and had some wine while we waited for the others and to check-in. When we all arrived in apartment 11 the girls absolutely loved it! The views, the space, the sauna, the balconies and an en-suite in every room. We had a catch-up and headed to the spa for treatments and utilised upstairs spa experience, we were lucky the weather was good, so could chill outside. The treatments were fantastic, thank you Shirley and Shauna. We then went to the infinity pool and enjoyed the views and the company. The first night we made use of the kitchen in the apartment, the second night we ordered from the restaurant langoustines and the duck starter and I cannot explain how incredible it was, the food was exquisite and delicious.
It was fantastic to experience the guest experience and couldn't recommend an apartment stay and Marina Restaurant evening meal enough. Good luck for the lucky dip next year and for the incredibly lucky winner to come!