Best Marina 2018 - SOLA Awards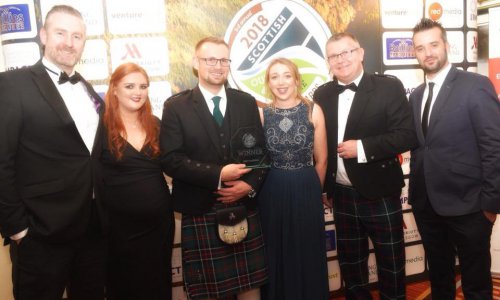 Some of Team Portavadie headed for Glasgow on Friday to attend the Scottish Outdoor Leisure Awards, held at the beautiful Marriott Hotel. It was a great night filled with entertainment, celebrating achievements, good food, and even better company - we shared a table with Cameron House.
The awards are all about celebrating the best in Scotland's outdoor and leisure/tourism markets. We are pleased to announce we were crowned Best Marina 2018! Thank you to all our guests and berth holders who voted for us, we are absolutely delighted to receive this award again and we will display our award with pride, right next to last years.
If you would like to find out more about the awards then you can visit their website here or find them on Twitter or Facebook.
#SOLA2018