Fife Regatta & Berth Holders.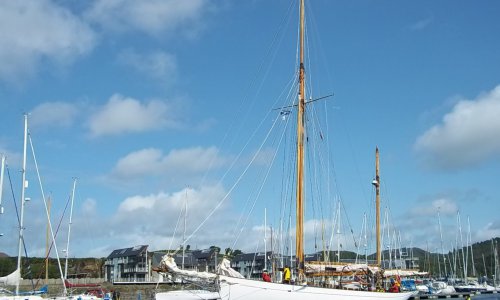 The Fife Regatta descends upon us on Tuesday the 14th of June for 2 nights. The resort has been fully booked out for this event and due to the numbers, we've had to make a few changes to our normal service.
There will be no visitor berthing available, except where possible by prior arrangement, at least 2 weeks in advance of the event.
Restaurant: The main restaurant will close at 12pm on Tuesday the 14th of June and reopen at 12pm on Thursday 16th June.
Leisure Cafe: In order to provide an F&B option to our berth holders, the Leisure Cafe opens at 12pm on Tuesday 14th June until 11pm. It will operate the same hours on Wednesday the 15th June. Closed on Monday 13th June.
Marina Services/Reception: Open as normal.
Toilets/Showers: Access as normal. There are no Motorhome, or Tent bookings on those days.
Leisure: Access as normal, by booking your allocated time slot.