Portavadie Staff Raffle - Staff Benefits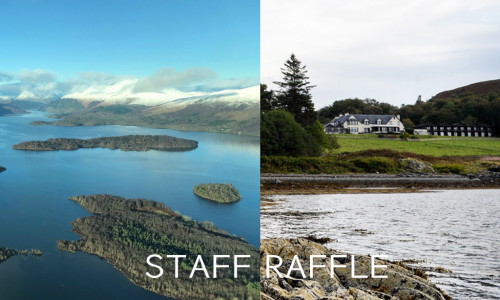 Team Portavadie want to say thank you to our long serving team members (1 years+ continuous service)!
We have managed to gather 13 incredible prizes to give the gift of an unforgettable experience to our team:
Our prizes will definitely get you #WildAboutArgyll
4x B&B stays for 2 at Loch Melfort Hotel and Restaurant
or
9x Seaplane rides over the iconic landscape of Loch Lomond, Scotland.
Andrea and Abbie will be handing out the raffle tickets in the next few days and the draw will take place on the 7th of February.
#teamappreciation #hardworktakesoff #dedicationdeservesavacation