Portavadie Take On Quadmania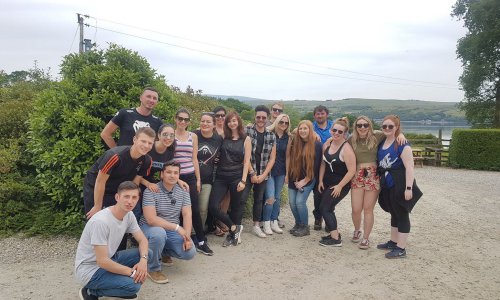 26.08.18
Club Fyne is Portavadie's social hub for our employees. It includes days out from the workplace for the staff to get to know and socialise with each other outside of work, as well as for them to get to know the local area and what activities our guests can do when they are visiting us.
This week Club Fyne took our employees on an action packed day out to Quadmania, in Ardentinny - roughly one hour from Portavadie. Here we took part in archery, clay pigeon shooting and, as the name suggests, quadbiking. All activities were great fun, but the quad biking seemed to be a firm favourite of most of Team Portavadie.
The clay pigeon shooting was quite difficult to get the hang of, there were a lot of missed clays that's for sure, but very enjoyable nonetheless. There were lots of mini competitions between Team Portavadie of who's arrow landed on the most points during archery and some of the staff now want to buy their own bow and arrow and pratcise at home! As said, the quadbiking was perhaps the most enjoyed activity, not only for the amazing views and scenery you are shown, but also for the thrilling rides down the steep hills and splashes through muddy puddles.
Once we were tired out from all the action we were greeted with a sumptious BBQ back at the meeting point, with fresh salad, crispy chicken and huge burgers - it was truly delicious.
If you are local to the area and have not been to Quadmania before or a visitor to Argyll's Secret Coast, Team Portavadie encouarge you to go and check out these fantastic activities for yourself!