Stage 1 of Boat Hoist Refurb complete.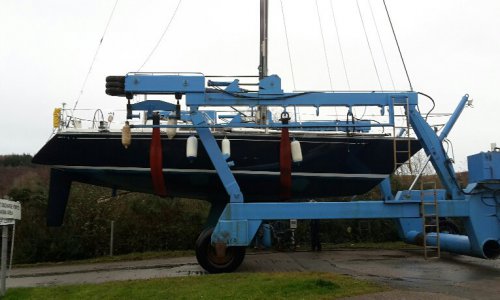 We're pleased to announce that works to replace the drive units on our boathoist were completed shortly before the holidays, meaning that we're able to operate at our maximum capacity of 11 tonnes displacement once more.
Stage 2 to replace the slew ring (steering) bearings is pencilled in for some time in February, once the parts have been manufactured and delivered to site.