Stage 1 of hoist refurbishment complete.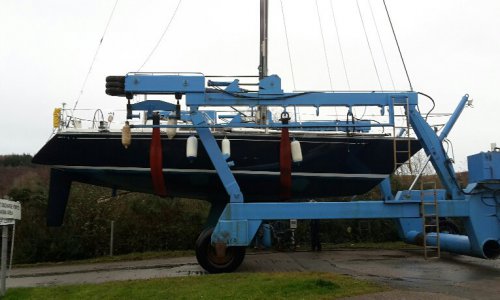 Shortly before the holidays the replacement drive units for the hoist were successfully replaced.
We're now back to being able to lift our maximum capacity of 11 tonnes, limited by the incline of the slipway rather than the machine.
The replacement slew ring bearings should be on site in January for fitment in February, completing the major parts replacement for this planned maintenance project.